Tether is a digital currency that is backed by USD (1 USDT = 1 USD). The narrative around this token is that no one is really convince of the backing.
I wrote, a year ago, that stablecoins are the future. Obviously, it has a lot to do with the fall of bitcoin this last month amid the Covid-19 crisis. But there was a 1.5Md$ increase in one go. That's interesting. It is now the fourth biggest coin on coinmarketcap.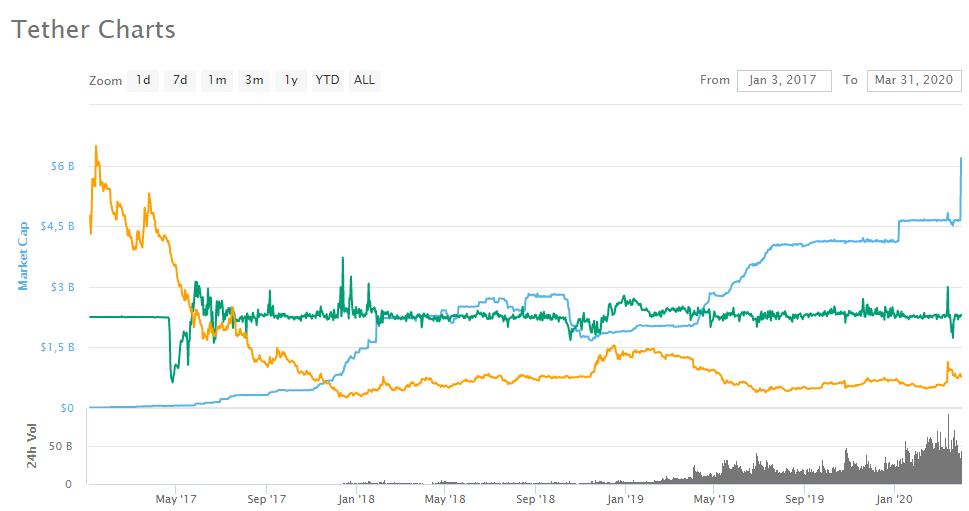 Now, I was more bullish on USD Coin (USDC). There was a similar increase in relative term, but 10 times smaller in absolute amount.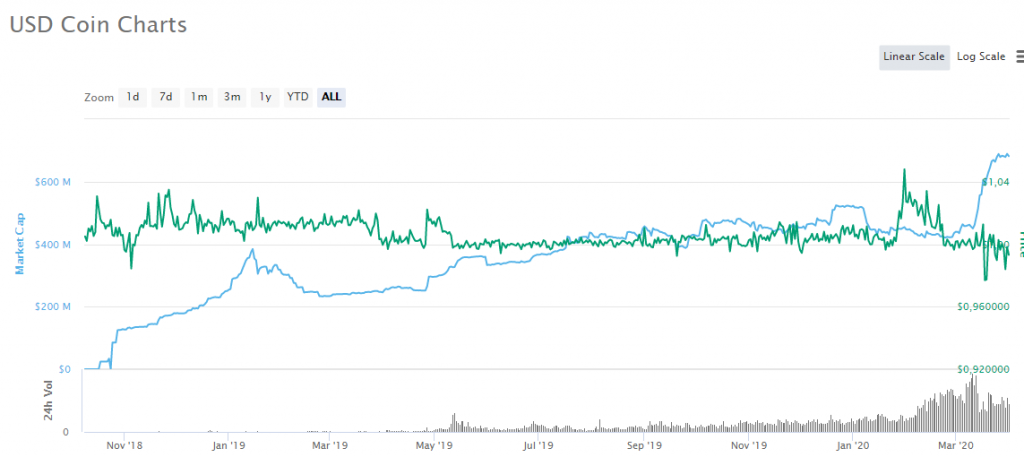 Notice as well that price making was not that bad (4% spread at maximum) considering the immaturity of those coins and the grim context.