On this, still Covid-19, recovery, the main narrative is the push from retail towards the stock market. I already found that saving rates are going insane, in correlation with interest in stock and robinhood on Google Search and posted their impact on oil, bitcoin and Tesla. In this post, I dig a bit inside this community that redefine how markets are supposed to work.
For instance, below is the price chart of Hertz (pink) and the number of stock holder of Hertz in RobinHood. They started to be contrarian early, but the curve is parabolic since Hertz entered chapter 11 (bankruptcy).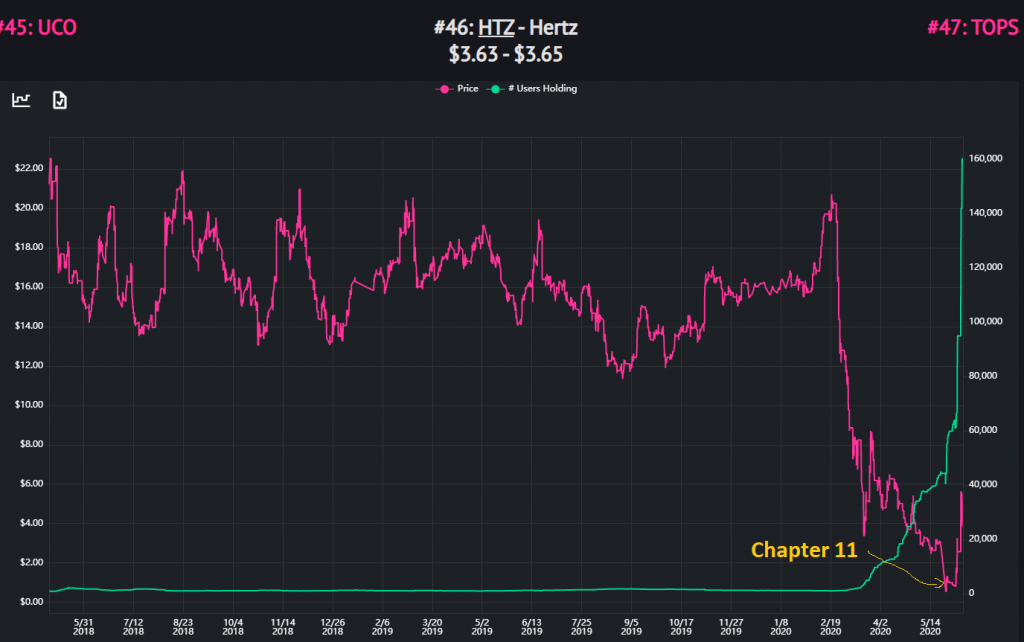 Another example is Nikola, a hydrogen truck builder. It is now valuated more than $20B (more than Ford) and have no revenues. The company expect to make $1B in 2023. You might guess that gross margin will not be insane (it's an hardware product after all). Hard to see what drives such enthusiasm beside the narrative.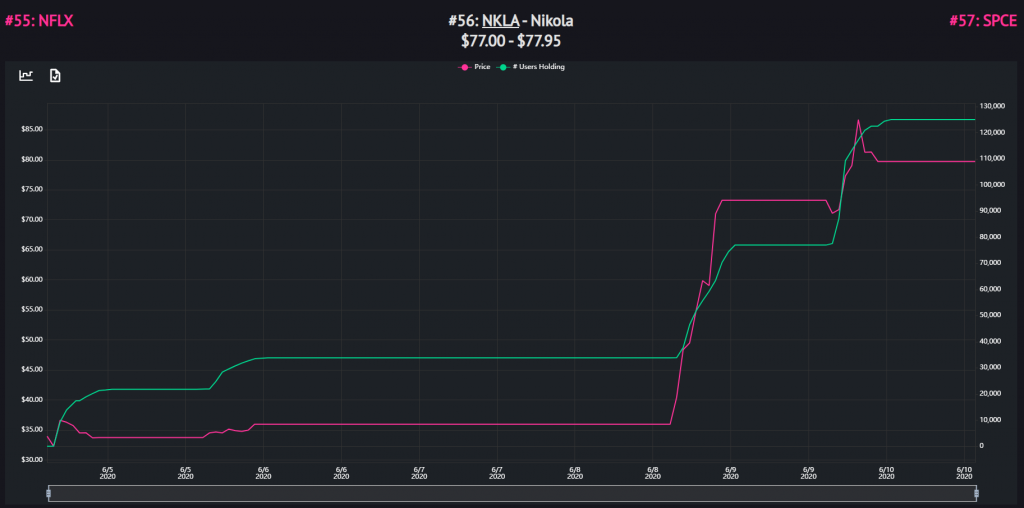 Apart from using RobinHood for trading, they seems to gather on the Wallstreetbets reddit. At the time of writing, there is 1.3M "degenerates" (their words) people under the tagline "Like 4chan found a Bloomberg Terminal".
I found the anecdotal evidence below interesting. First, the story. Gambling with stock, leveraged ETP and looking towards option all in a month is heck of a performance. Even more when you just have been laid off. Nevertheless, one risk embracing person is not a big deal. Notice how the post was upvoted (4.4k) and the number of comments (586) in just 15 hours (of nighttime in the US).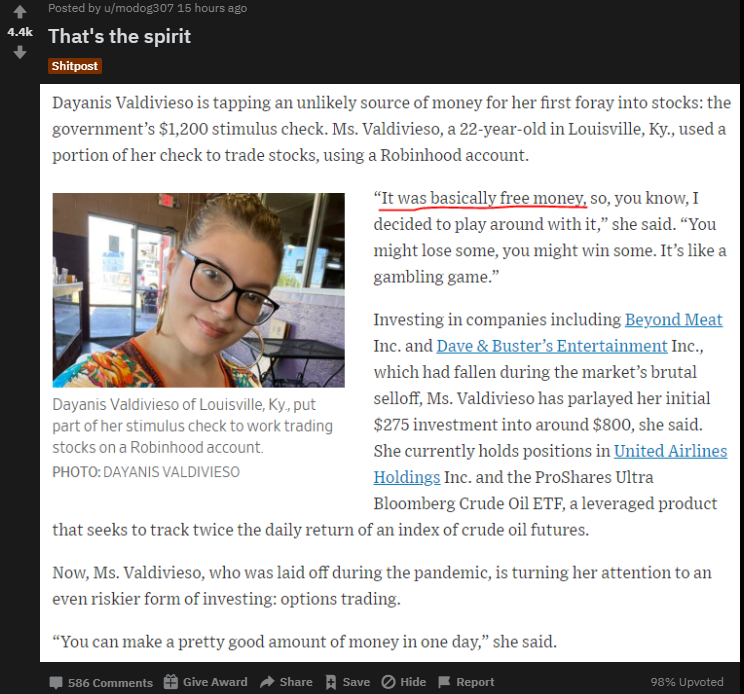 One thing is certain is that they love beta and are not scary. And sure options (Call buying) is becoming more and more common. "Small trader call buying made up more than 50% of total volume last week, the highest since 2000"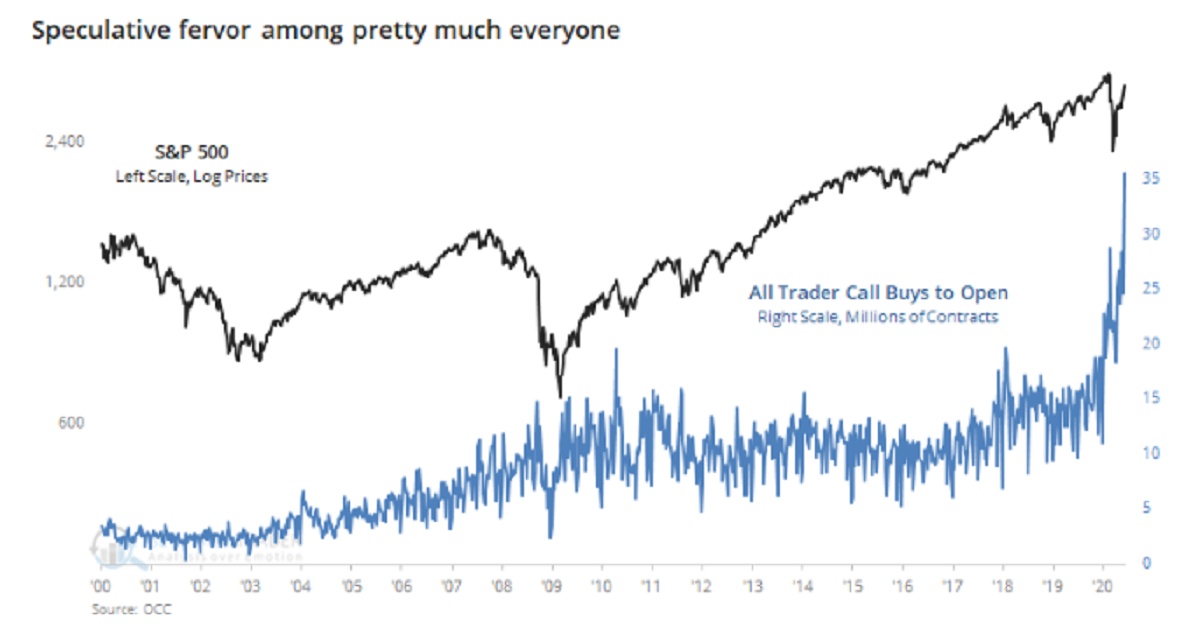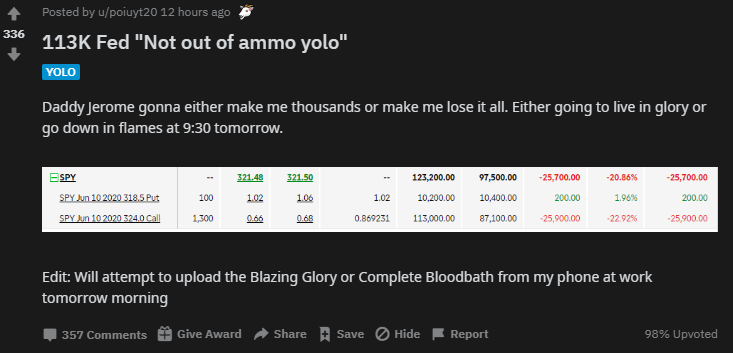 And during this momentum madness, they are making a lot of money (source).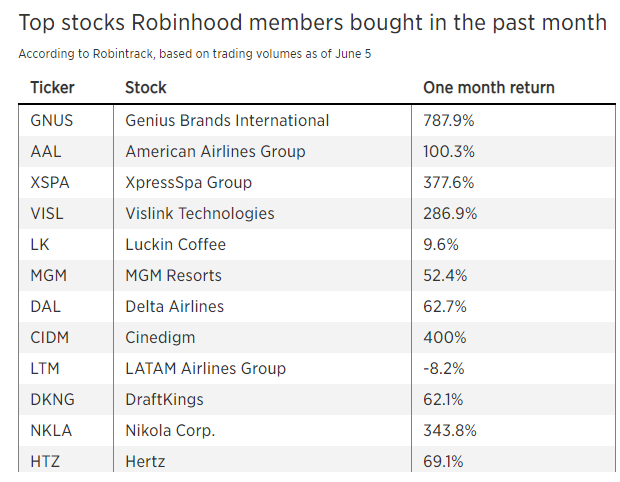 In the end, fundamentals will prevail. In the short term, the narrative can stay the main force. I doubt this kind of narrative can influence the fundamentals of the whole market. You can't consume and create earnings for those compannies AND invest all your money in them.