The bitcoin miner reward will halve in around 50 days (13 May). Regarding the scarcity model, the bitcoin price should increase to $55k (or around 10x from current prices). A paper discuss the efficient market hypothesis regarding this event.
Indeed, we don't see any sign of an increase in the futures (as shown below). I would argue that it's expected. Bitcoin is non yielding, so a bitcoin future should be the current price minus the interest rate of the currency (which one is open for debate). Nothing to expect from that.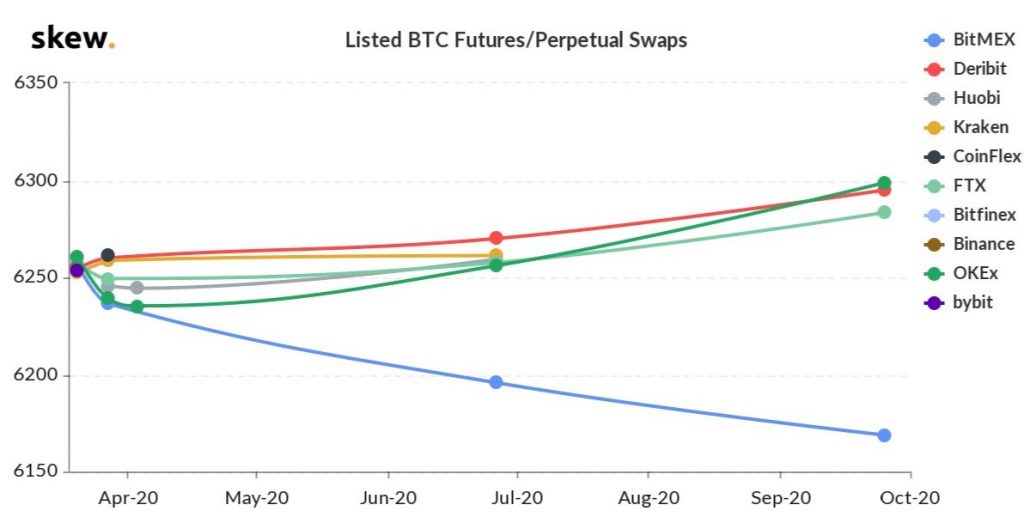 On the option front, we can expect a rise in the implied volatility IV (capture below is from January 6, before the meltdown). Difficult to extract anything, the peak in IV is before the halving. But, theoretically, the IV should decrease with time which isn't the case for Bitcoin.